60 Series
The Oldsmobile Series 60 was introduced for model year 1939, replacing the previous year's 'Six' model. The starting price was as low as $777.00!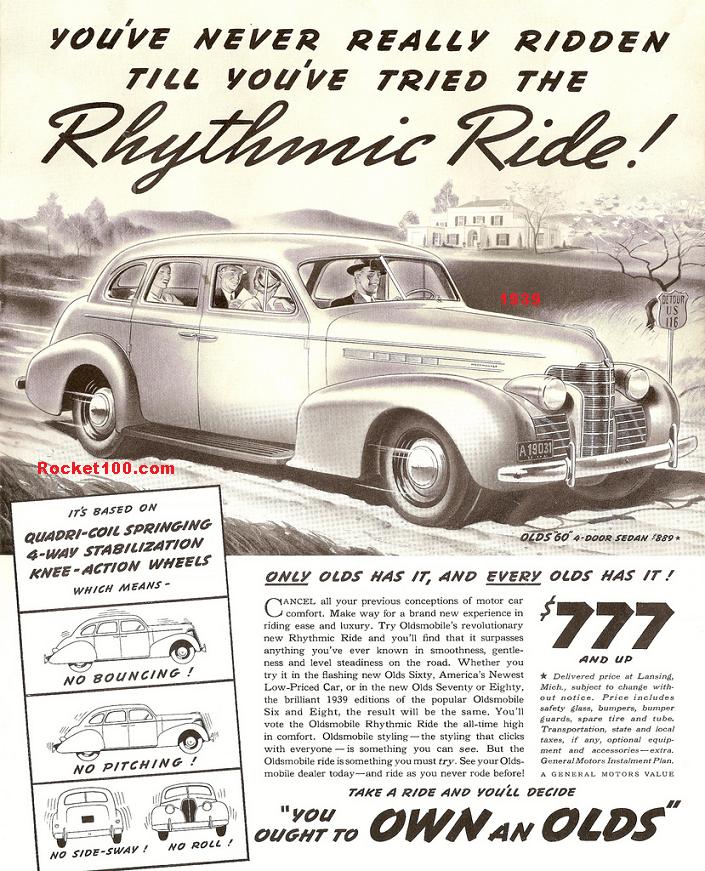 Body styles offered initially were 2-door club coupe, 2-door business coupe, 2-door touring sedan, 4-door touring sedan, and strip-chassis. The Series 60 rode on GM's 115″ wb A-body platform. Powering it was the 216 CID 'EconoMaster' I6, which put out 90hp.

For 1940, wheelbase grew one inch to 116″. The base engine grew to 230 CID, which brought it up to 100 hp. A convertible and a station wagon were also newly added.
The term 'Series 60' was loosely used after 1940, but as a true model designation it was done after this year, so we'll stop here.