The Series 80 was the promising upmarket Olds for 1939. Riding on the B-body platform, its wheelbase was 120 inches. The platform was shared with the Series 70, while the engine was exclusive to the Series 80.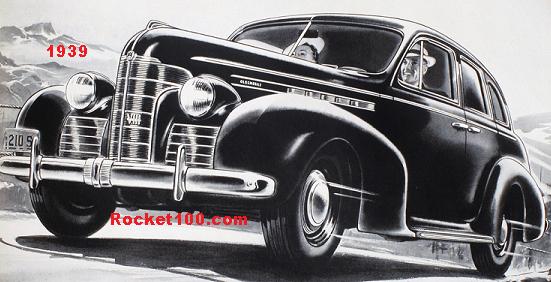 The engine was 257 cubic inches in displacement, in a straight-8 configuration and made 110hp. Optional body styles were business coupe, club coupe, convertible, 2-door sedan, 4-door sedan, or strip-chassis. An interesting feature was the roman numerals on the grille indicating the 8 cylinders, or 'VIII".
Just over 17000 copies were made in its one model year before it was replaced with the Series 90 for 1940.