88 Royale
The Royale arrived for model year 1969 as the new top-billed 88 model. Generally, the 88 Royale would be equipped with amenities such as a higher quality vinyl on the inside, unique hood ornament, extra armrests and the like. And, at least in the early years, the standard engine was a more powerful version that would have been optional in a 'lower' 88 model.

For '69 and '70 it was only offered as a 2-door hardtop coupe. The wheelbase was 124 inches. For power these years, it used a 455 CID 2bbl 455 rated at 310hp as standard equipment. Up from there was a 455 4bbl rated at 365hp, and a High Output 455 4bbl rated at 390hp.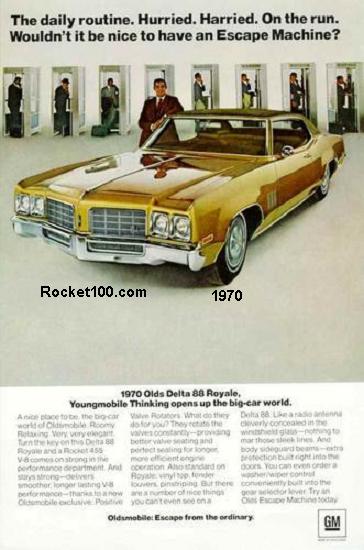 In 1971, a convertible was added to the offerings, along with a new generation body, though on the same wheelbase as before. Power on the standard 455 2bbl was now 280hp. The two 4bbl 455s were now rated at 320 and 335hp.
For 1972, a third and fourth style were offered which were 4-door post and 4-door hardtop. Advertised power was lower again mostly due to a new rating system. A 350 2bbl V8 was now standard and was rated at 160hp. An optional 350 4bbl was rated at 180hp. The top 455 4bbl was now rated at 270hp.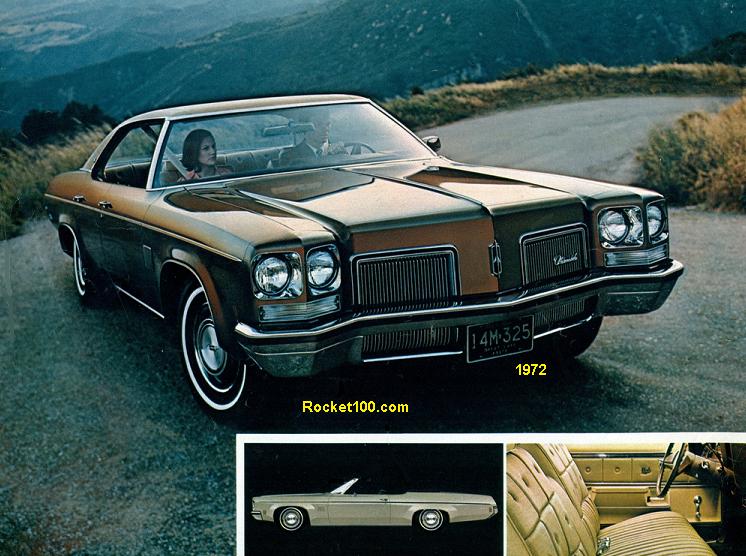 As of 1973, engine output was tweaked once again. The 350 2bbl dropped to 160hp. Two different 455 4bbls were offered. One had single exhaust and was rated at 215hp, while the opther was a dual exhaust version rated at 250hp.
In 1974, The 2-door hardtop was replaced with a 2-door post coupe. The 350 2bbl was also dropped, replaced with a 175hp 350 4bbl single exhaust V8 as standard. The next step up was a 350 4bbl dual exhaust V8 rated at 180hp. The top engine was a 455 4bbl V8 making 230hp.
With the now mandated catalytic converters, dual exhaust was no longer offered in 1975. The 350 4bbl single exhaust, and 455 4bbl single exhaust were majority of the offerings. Also, a 400 2bbl Pontiac V8 with 170hp was a rare option.
New headlamps were part of the look for 1976. The convertible was no longer offered this year. The Pontiac V8 was also gone and the car was back to the same 350 and 455 from '75. A new trim/body group was available this one year which was the Crown Landau. It added a padded vinyl roof, stainless roof bar, unique hood ornament and color-matched hubcaps.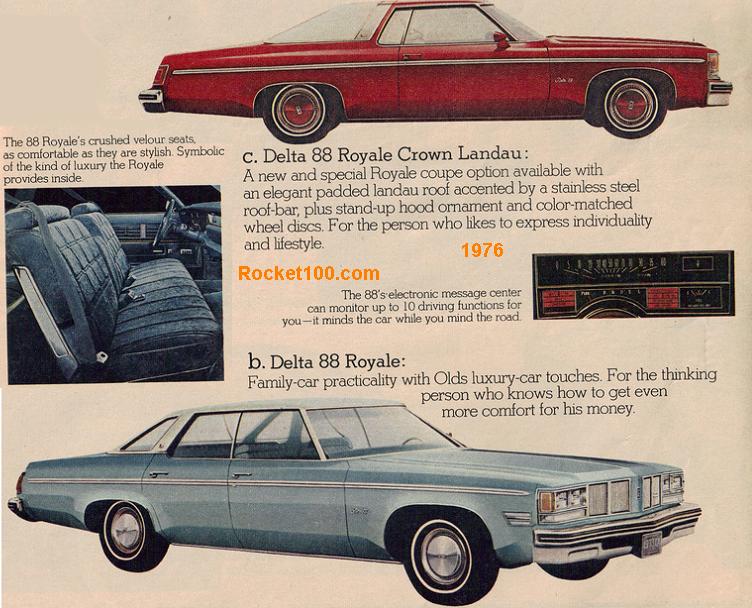 1977 was a year with big changes for the 88 Royale. An extensive downsizing and lightening happened this year. Wheelbase was now 116 inches and curb weight dropped on average by 500 lbs. The two body styles were 2-door post and 4-door post. Engines included a 231 CID 2bbl Buick V6. Optional were a 260 CID 2bbl V8, 350 CID 4bbl V8, or a 403 CID 4bbl V8, plus even a 350 CID 4bbl Chevy V8.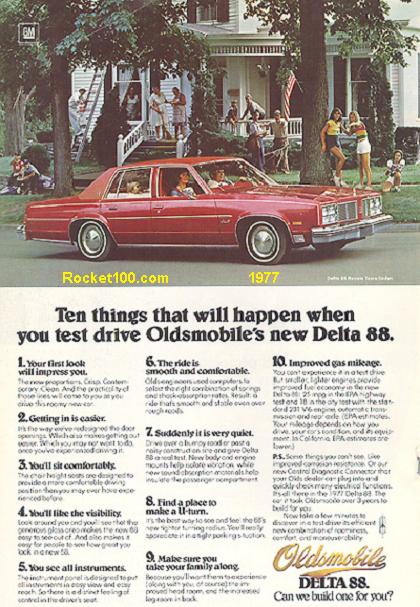 The 1978 cars were largely carried over, save for a new 350 CID Diesel V8 option.
A Brougham trim was added for 1979. The 403 V8 was in its final year, though.
1980 brought a new V8 option. This was a 307 CID 4bbl rated at 140hp. Also, the entire 88 line was refreshed and lightened once again, this time by about 100 lbs.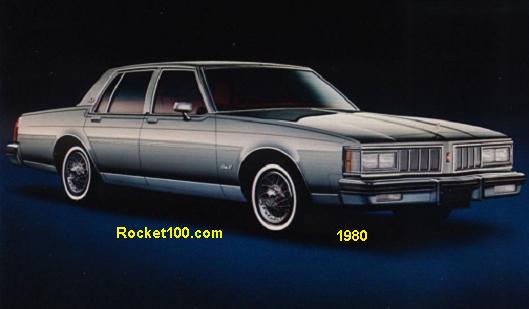 The 350 4bbl was dropped for 1981. This left the 231 V6, the 307 V8 and the 350 Diesel. The Royales of '82/'83 carried forward with minor appearance tweaks.
For 1984, the Brougham LS trim was added, bring the total trim level count to three offerings. This theory lasted through 1985, and incidentally, the same engines as used in 1983 carried forward, and yes, even the diesel.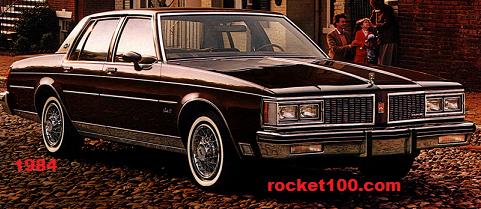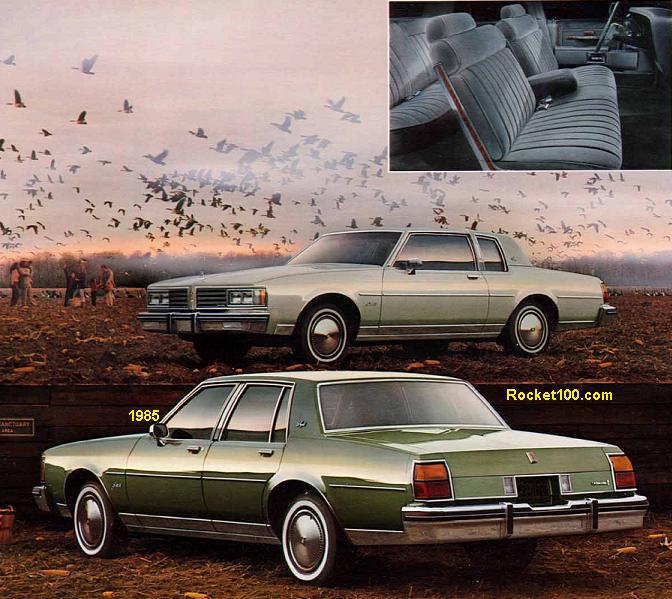 1986 brought the next downsizing. This time, the platform under it was the front wheel drive H-body. Wheelbase was just shy of 111 inches. The interiors were as plush as before, while retaining most of the space. Some might even consider them to be roomier than the rear wheel drive predecessors due to the flatter floor. Under the hood, a 3.8L EFI Buick V6 was found, and it made 150hp. Base and Brougham were the trim levels in both coupe and sedan layouts.
The 1987 cars were largely carried-over with minimal changes. However, a noticeable change did happen. The headlamps were changed to a one piece composite variety.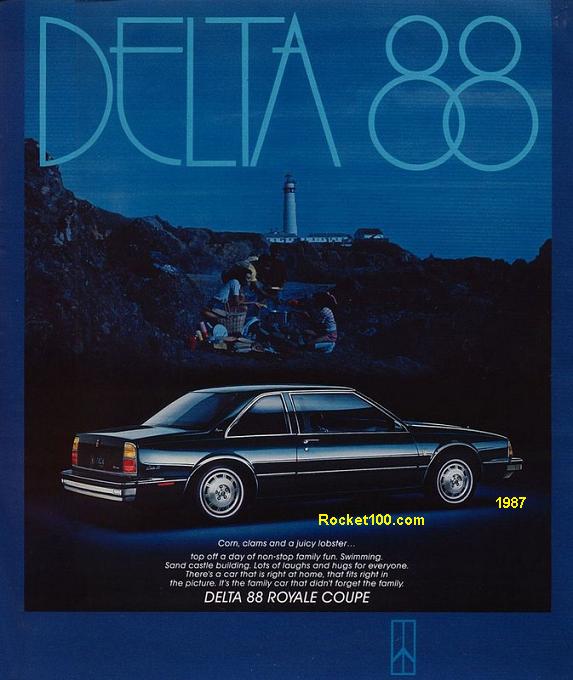 A second, temporarily overlapping, engine was added for 1988. This was a 3.8L EFI Buick V6 with an improved fuel injection system which allowed it to make 165hp. This version was known as the LN3. With it came the stronger 4T65 4-speed automatic transaxle.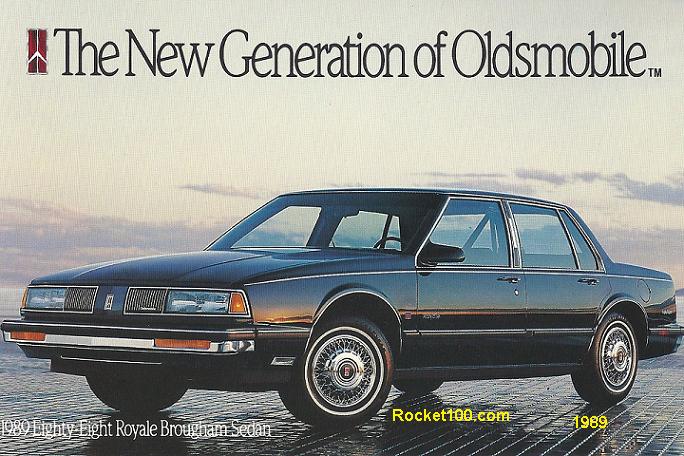 In 1989, the taillights became a solid red once again, losing the amber turn signals. A new grille was added for 1990. The 1991 cars carried over as they were. It was also the last year for the coupe body style.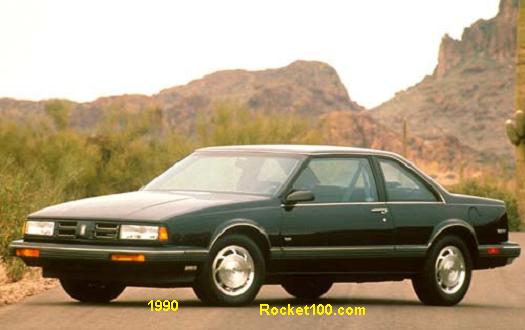 A redesign was done for 1992. This gave the car a more 'upright' appearance, including front lighting that had less of a rake to it. The same two trim levels as before were again offered. The 3.8L Buick saw more improvements which raised the horsepower to the 170 mark. The 88 Royale carried on through its final model year of 1995 with, once again, minimal changes.